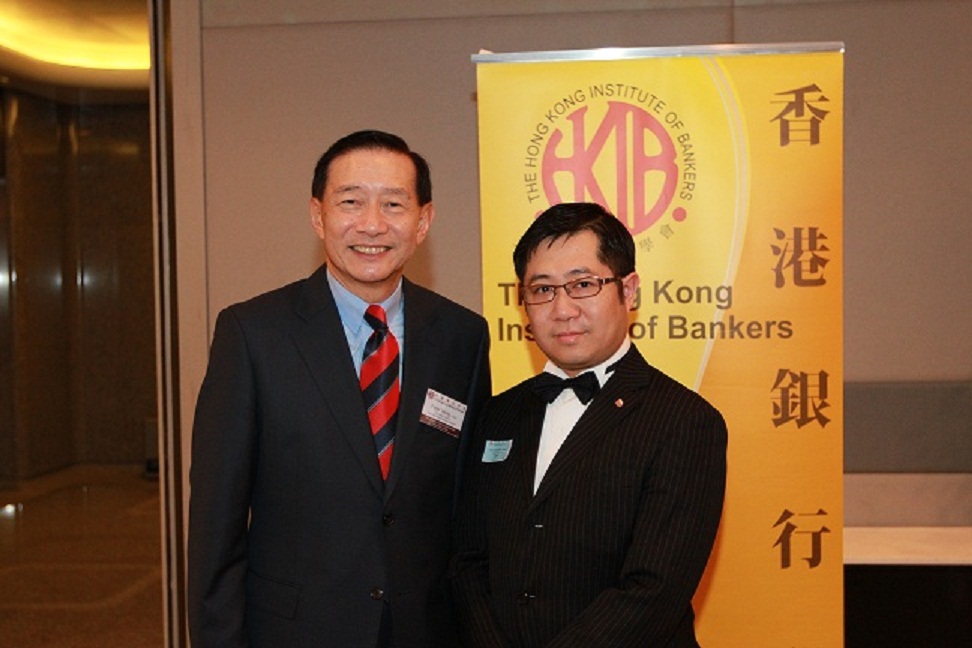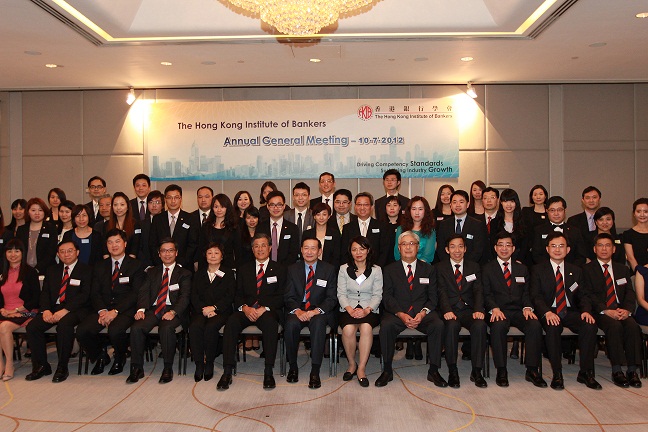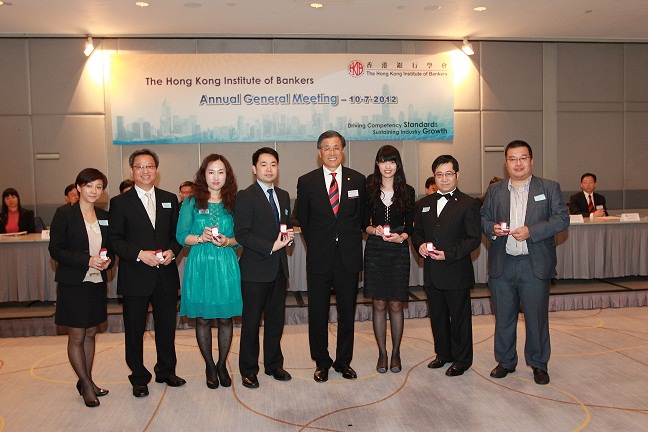 The 2011 Annual General Meeting of The Hong Kong Institute of Bankers has been held on July 10, 2012 (Tuesday) at Hang Seng Bank in Central. Cocktail reception starts at 5:30pm.

Mr Peter Wong, HSBC presented 60 Golden Pins to AHKIBs/CFMPs and 1 Chartered Banker Scroll by HKIB Council / Executive Committee Representatives.

It is our honor that Dr Owen Chow, CEO of Sino Fame, was invited to be one of the guest in the captioned event. Dr Chow was also awarded one of the Top candidate prizes of the Chartered Financial Management Planner "CFMP" Pins.

Various Council Members, Executive Committee Members and Business Heads from the Hang Seng Bank, Bank of East Asia, Wing Hang Bank, Nanyang Commercial Bank, Bank of China also joined the event.